DriveCon

electrical engineering and PLC programming
We are a planning office for electrical equipment based in Mainfrankenpark, near Dettelbach, Germany. We take over the planning and construction, development and programming of the associated automation solutions incl. the visualisation, implementation and maintenance of all kinds of electrical equipment. Our experience here ranges from building services to technical equipment for motorway bridges to industrial system and special machinery. One of our specialist fields, however, is electrical planning and software programming for large projects in hydraulic steel construction, i.e. for locks, boat lifts, weirs and movable bridges. Our second specialist field is the development and programming of automation solutions for special mechanical engineering and warehousing and logistics systems.
Working in these diverse fields of application has transformed us over the years into an established partner with detailed cross-industry knowledge of energy distributions, control systems and drive and safety technology. This combination sets us apart and forms the basis for our sophisticated professional solutions.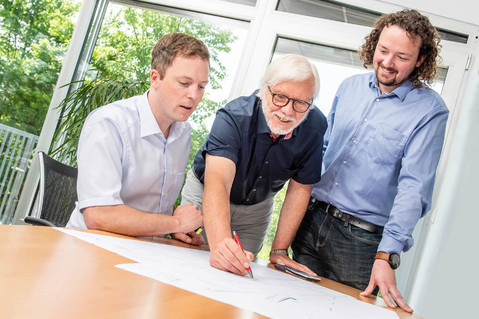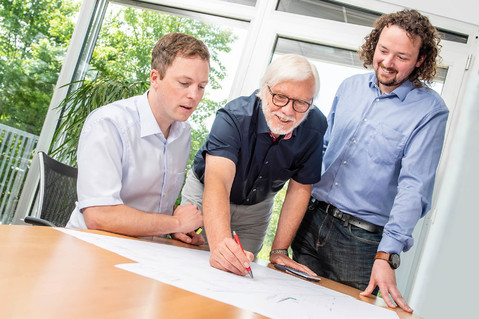 Electro-technical systems and other services:

what we offer our customers

We convince our customers with our quality and reliability by working in a customer-focussed manner, by developing continually and by searching for individual solutions for each project we work on, because each large technical system is unique. No matter whether you are planning a new building, an extension or a modernisation. We support you from the initial project idea, right through the conception and planning stage up to the final execution and commissioning. A comprehensive concept from a single source, developed by a team with long-term experience awaits you.


Comprehensive concepts based on many years of experience
Sectors in which we work:

this is our playground

Every project is unique and every sector has different needs and requirements – this is exactly what makes our work so exciting and spurs us on every day. We receive orders from both public contractors and industrial enterprises. This means that we are broadly based and can look back on a diverse range of project experience.

We have a wide range of capabilities and
can look back on many experiences
Company:


this sets us apart from the rest

We have made a name for ourselves as an engineering office for electrical engineering since being established in 2001 and have now grown to over 30 employees. As a team, our mutual support, commitment, expertise and the fun we have at work sets us apart. In turn, our customers benefit from being serviced by a well-rehearsed team that works out the best solution for every challenge – both technically and economically.